Hello Everyone and Welcome to my Book Blog!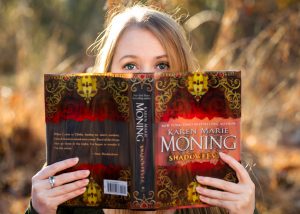 My name is Ash and I'm based in the D.C./Northern VA area. I have a few hobbies and interests but found I never tire of reading. <3
By day I do project management and by night (and weekends) I read anything I can get my hands on. I average around 100 books a year and decided to start a blog and review platform to share that love with others. Ultimately, I love reading and connecting with others that also enjoy books. (It's the best thing to talk about… obviously)
My main genre's are YA , Romance, Fantasy, and Sci-Fi. I do branch out into nonfiction and thrillers as well.
I am more than happy to accept books and ARCs for review. All reviews are my own views and thoughts.