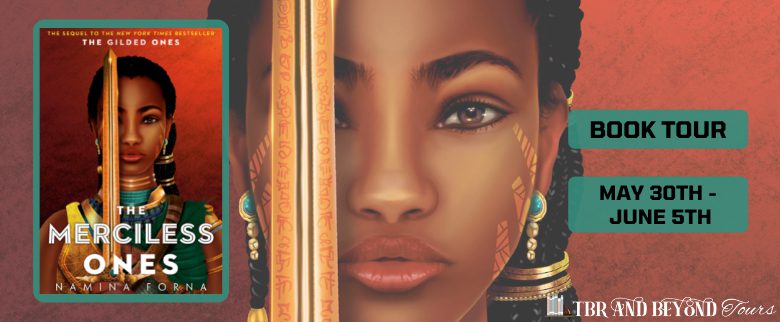 When you have a major life event and are still gripped by the book you're reading, you know The Merciless Ones is a winner. Namina Forna has my number. (hahaha)
Alright so let's get to it! Quick book run down: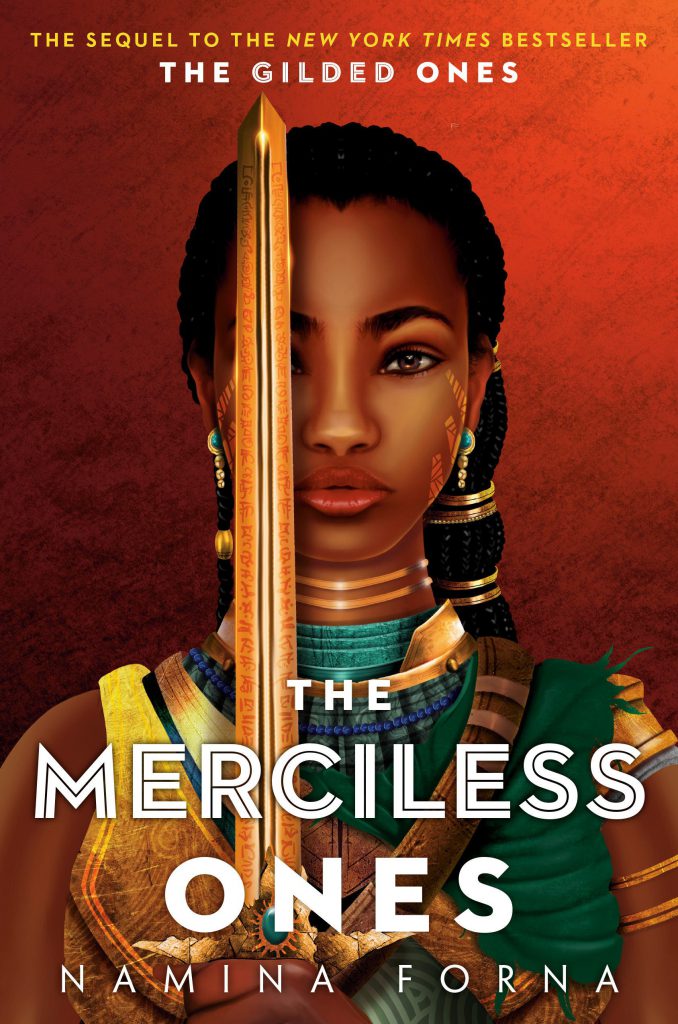 About the Book:
Title: The Merciless Ones
By: Namina Forna
Publishing Date: May 31, 2022 , Series: Yes – Book Two – "The Gilded Ones"
Genre: Young Adult Fantasy
Synopsis
Fans of The Gilded Ones and Children of Blood and Bone will love the second book in an epic fantasy series about a girl who is the key to saving the empire–or its greatest threat.
It's been six months since Deka has freed the goddesses and discovered who she really is. There are now wars waging across the kingdom. Otereans now think jatu are traitors to the nation. Deka is called a monster.
But the real battle has only just begun and Deka must lead the charge. Deka is tasked with freeing the rest of the goddesses. Only as she begins to free them, she begins to see a strange symbol everywhere in places of worship and worn on armor. There's something unnatural about that symbol; just looking at it makes Deka lose her senses. Even worse, it seems to repel her powers. She can't command or communicate with the new deathshrieks. In fact, she can't even understand them when they speak.
Deka knows freeing the goddesses is just the beginning. She can tell whatever dark force out is powerful and there is something sinister out there threatening the kingdom connected to that symbol–something merciless–that her army will need to stop before humanity crumbles. But Deka's powers are only getting stronger…and her strongest weapon could be herself.
Content Warning: scenes of violence, including some graphic violence and description of sexual assault
*I received a copy of this book from the author in exchange for an honest review. All thoughts and opinions expressed here are my own."
Just give me a reason….
The Opening
Let me tell you, it's rare that a second book starts off this strong. I'm trying hard to not give spoilers in case you haven't read book one. However, The Merciless Ones starts with uh…death? Yes, death and intensity and more that grabs you around the waist to throw you right in. You will be hooked from the first page.
Emotional Wreckage
….but in a good way. Rollercoaster of fun, yes – but also I was so invested and I admit I may have cried. Maybe more than once. The Merciless Ones had me all over the full spectrum of emotions. Nevertheless, every moment is worth this damage and even now I'm considering an immediate reread to better absorb what occurred.
Let's do the TWIST
Hello plot twists and intrigue. You THINK you know the twists but Namina Forna is a master of misleading while side attacking on twists and betrayals. I will say this led to a bit of uh… cliffhanger. YES I KNOW. Stay with me though cuz it's worth it. We can all scream together in outrage and awe. (Also, please someone read this and talk to me…. I need a book buddy… thank you)
Representation and Romance
If it isn't already, The Merciless Ones should be on your radar for LGBTQ reads. The Gilded Ones led with wonderful representation and book two just grows even more on top of that foundation. Additionally, I'm a sucker for amazing romantic pairings and I love that we get that well flushed out in this book.
EPIC
Have you ever wanted a main character that can kick butt, take names, and keep going. Look no further. Deka is a powerhouse and it's refreshing. She grows so much in this book and I'm BEYOND excited to see what happens in Book Three. She is the main character and leader I love to see in fantasy books. Especially in young adult books. Deka is dynamic and encourages the reader to be involved on every page.
To wrap it up, I do have to say one more thing, YES IT'S A CLIFFHANGER TO END ALL CLIFFHANGERS. However, it's so worth it. If you enjoy fantasy, complex world building, and amazing characters – this is a series you shouldn't miss.
Overall rating: 4.5
Plot: 4.0
Character Development:5.0
Dialogue: 4.5
Writing: 4.0
Shout out to TBR and Beyond Tours for including me in this Book Tour! Here is the Schedule to check out other posts and views.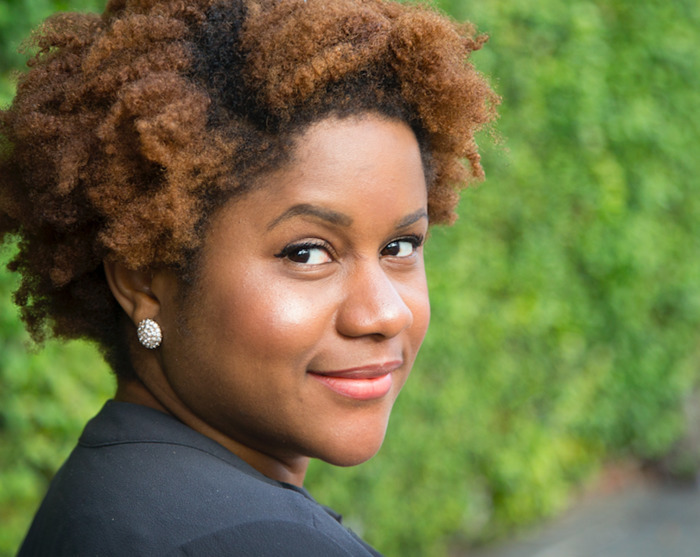 About the Author:
Namina Forna is a young adult novelist based in Los Angeles, and the author of the upcoming epic fantasy YA novel The Gilded Ones. Originally from Sierra Leone, West Africa, she moved to the US when she was nine and has been traveling back and forth ever since. Namina has an MFA in film and TV production from USC School of Cinematic Arts and a BA from Spelman College. She works as a screenwriter in LA and loves telling stories with fierce female leads.
Author Links:
Website: https://naminaforna.com/home
Twitter: https://twitter.com/NaminaForna
Instagram: https://www.instagram.com/namina.forna/?hl=en
Goodreads: https://www.goodreads.com/author/show/17999114.Namina_Forna
Happy Reading!
Ash~