Amy Lea delivers such a cute, fun, meaningful, and amazing stand alone romance with Set on You.
First, big thank you to Edelweiss and Berkley Books for providing me a review copy of this book in exchange for an honest review.
Secondly, Set on you is a stand alone, contemporary, new adult/adult romance book. The main plot does center around sports/fitness and also social media. This was such a fast paced and quick read.
I do my best to be spoiler free but some times I can't hit that 100% zone. Read ahead if you're feeling adventurous Haha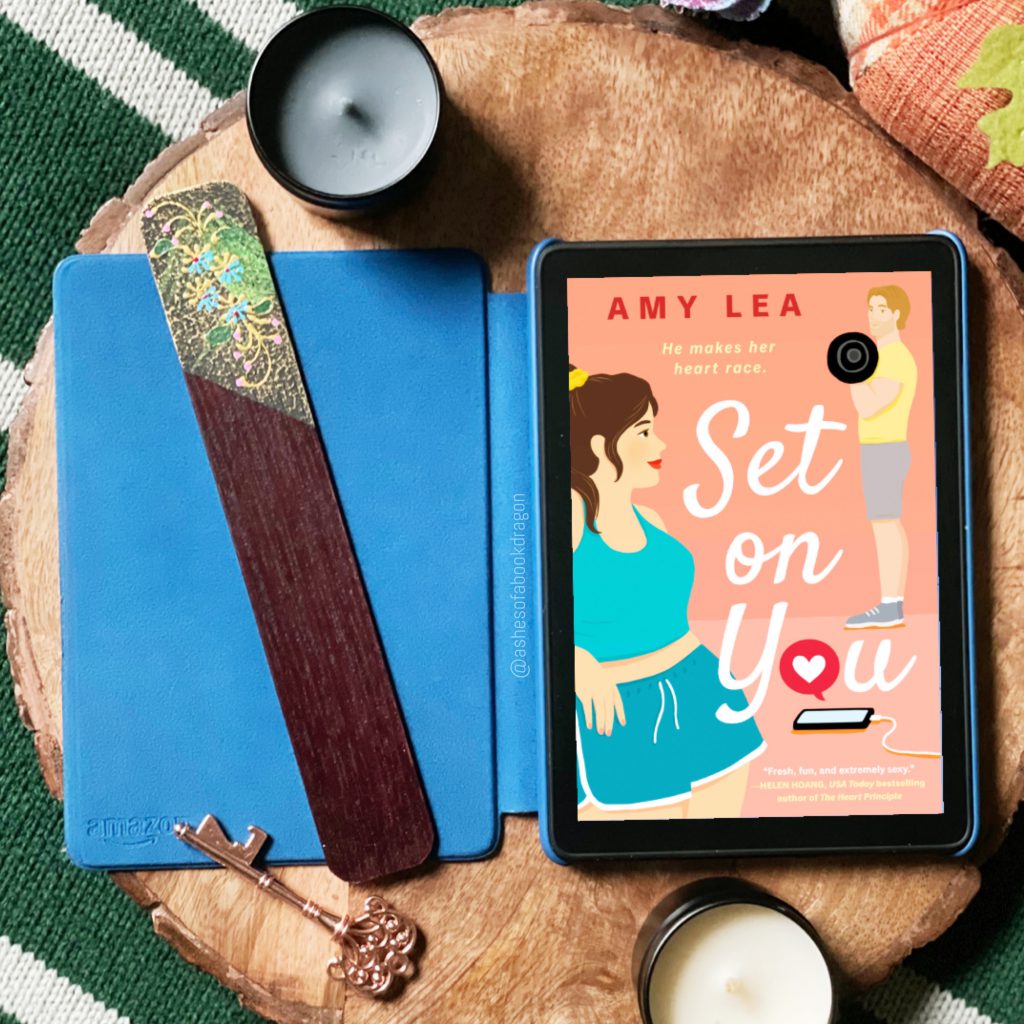 TO THE REVIEW
Amy Lea has written a romance that is doing dual and triple duty. Firstly, it's giving us a fun and sassy romance that will make you laugh and smile while reading. Secondly, Set on You highlights the fitness industry, social media toxicity, and other heavy themes that are rampant in the world right now. Lastly, it's showing an own voices perspective of day to day life. Each aspect is important and Amy Lea does a wonderful job intertwining all these items together. 
I really enjoyed the prose and writing in this book and the Enemies to Lovers trope here was perfection. *chef's kiss* The dialogue was cute and the scenarios fun, while including some of those second hand embarrassing moments you wish as a reader you could some how skip over and still know what happens cuz you want to bury your head in your hands. Hahaha
Chrystal is confident, strong (mentally and physically), but has been burned by life and is a bit jaded. Scott is an intense, serious, but also cinnamon roll lead that is an excellent compliment to Chrystal. They are both HUGELY competitive (which is kind of how our story starts). They both also have issues with trust and a lot of the book addresses how they work towards dealing with that. 
I realize I'm making this book sound less fluffy than it is but it does an excellent job being light hearted while addressing real, intense emotions and themes.
Overall, this book was entertaining, fun, and enjoyable. It did have that were a tad predictable. Also, I will say I had a moment of upset as it deals with some medical concerns, and I was irritated with how it was handled. However, this is because it hit a bit close to home for me. 
Overall rating: 4.0
Plot: 4.5
Character Development: 3.5
Dialogue: 3.5
Writing: 4.5
Happy Reading, 
Ash