Before We Disappear was not what I anticipated and the novel took me by surprise. Let's get into this roller coaster.
CW: Abuse, abandonment, sexism, racism
Thank you NetGalley and Harper Teen for the audio-ARC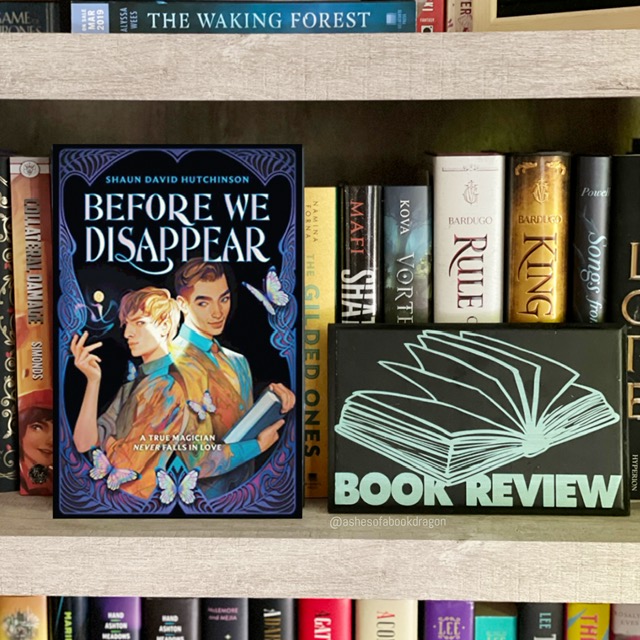 TO THE REVIEW
I really loved the premise of this book. The 1900s background and the magician angle. The intrigue and sneakiness. All of that kept me going and drew me into the story. Additionally, Jack and Wil paired extremely well and I was rooting for them almost immediately
That being said, the treatment of Wil's character made me disconnect a lot with the story. I was shocked with his continued physical and emotional abuse, which upset me while reading. Usually when going into YA I don't anticipate the extremes that were shown in this book. It blindsided me a bit.
The villains – are UNBEARABLE. Sometimes an author will let you find some sort of relatability with a villain to make a story more complex. Not the case with Before We Disappear (or maybe I missed it). Both Teddy and the Enchantress are terrible and you will not like them. Well, or if you do, let me know so we can talk about it. Hahaha
The world environment was also an interesting take. We have M/M and F/F relationships but we have sexism…. We have a magical world set in the past but a lot of current day political influence in the writing. (Which I'm not against, it does take away from the Emerson into the novel though) #HeavyHanded
Overall, the world is wonderful, the magic is beautiful, and the side characters are carrying the story. I enjoyed it once adapting but this is NOT a light read. This is a heavy read that I fought to get through at parts.
Overall rating: 3.5
Plot: 4
Character Development: 3
Dialogue: 4
Writing: 3
Happy Reading!
Ash