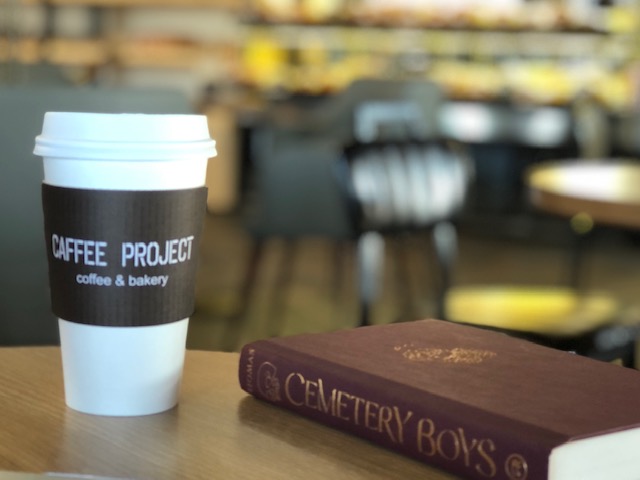 OMG Aiden Thomas blew my mind with Cemetery Boys! I loved the culture and the premise so much. #needmore
Cemetery Boys is a standalone, young adult fantasy novel that went on sale September 1, 2020 and follows the story of Yadriel. A coming of age, action packed fantasy, and culturally wonderful read.
First, this novel is stand alone but I would love maybe a prequel with some characters and maybe a spin off if Aiden Thomas were so inclined. (Do you need me to do a rain dance? Cuz I will…. just saying…)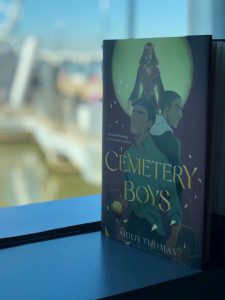 Synopsis:
When his traditional Latinx family has problems accepting his true gender, Yadriel becomes determined to prove himself a real brujo. With the help of his cousin and best friend Maritza, he performs the ritual himself, and then sets out to find the ghost of his murdered cousin and set it free.
However, the ghost he summons is actually Julian Diaz, the school's resident bad boy, and Julian is not about to go quietly into death. He's determined to find out what happened and tie off some loose ends before he leaves. Left with no choice, Yadriel agrees to help Julian, so that they can both get what they want. But the longer Yadriel spends with Julian, the less he wants to let him leave.
REVIEW TIME:
Let's begin with the characters, and how AH-mazing they are in this story. I adore Martiza and Lita. Both characters are so strongly written and add so much to the story. Julian of course is a favorite but he also is the most annoying. (LOL in a loving way though). Our main squeeze, Yadriel, is perfection. Aiden Thomas had me hook, line, and sinker with connection to Yads. That connection made all the difference and I was absorbed.
On to the Plot! The plot is so much fun. If I were to rate on plot alone I would probably say it's par for the course. Some things are a tad predictable….. HOWEVER, the beautiful world development that showcases a wonderful culture made all the difference. The culture kept me interested, the characters kept me going, and the personal struggles of Yads kept my heart on edge. The story felt personal in every way and it adds that extra 'umph' a reader loves.
As far as writing goes, this is Aiden Thomas' debut novel. SUCH a wonderful debut. Maybe not the most gripping writing but again, the premise and the HEART that is in this story is phenomenal. I can't wait to see what else comes from this amazing author.
Finishing thoughts, I think anyone that enjoys light fantasy, action, and sassy characters will enjoy this novel. It read like a fun movie with a solid introduction to closure.
Overall Summary:
Overall Rating: 3.75
Plot: 3.0
Character Development: 5.0
Dialogue: 4.0
Writing: 3.5
HAPPY READING~~
Ash <3