Christina Lauren has flummoxed me a bit with the festive novel, In a Holidaze.
I admit this is my first read of Christina Lauren and I'm not sure what I expected. In a Holidaze is a festive, quirky, romance that has a 'ground hog day' type plot. Meaning? The days repeat themselves and one lucky person, Mae in this case, gets to be driven batty over it.
In a Holidaze is a standalone book (YES STANDALONES STILL EXIST) and no other books have to be read prior to this one… or after. Let's all take a moment to appreciate a good standalone book.
TO THE REVIEW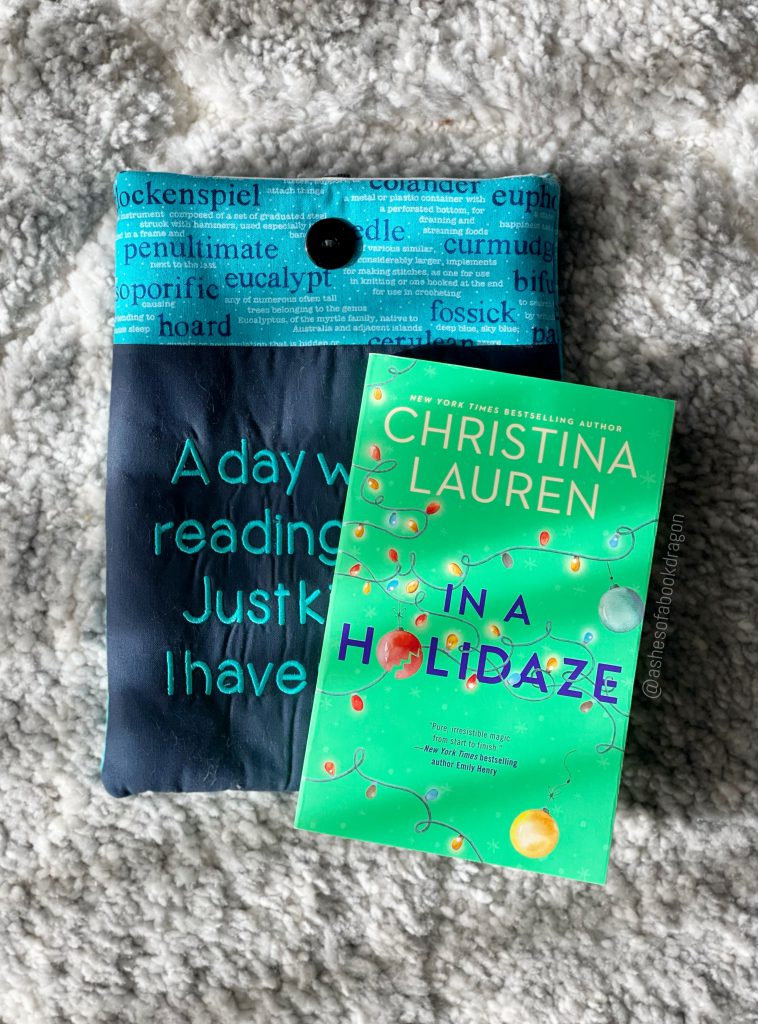 As I mentioned above, this was my first Christina Lauren book and I think I went in with a lot of hype. Not that the book wasn't good, just for me I was expecting a bit more?
Things I liked:
The dialogue – hysterical and so well done 
Uncle Benny – I feel like he needs his own book after this haha 
The plot – Ground hog day is a hard sell but it's done really well for this 
The plot is solid and Christina Lauren does a wonderful job giving the ominous vibe of how and when a day will reset. The lack of control the overall character has in their situation. She also has done a wonderful job projecting the hopelessness. Reading through each day/trial is enjoyable. The dialogue is HYSTERICAL and Uncle Benny deserves the Gold Medal for best family member. #nospoils #TeamBenny
However, I will say the pairing left me a litttle wanting. I made it about half way through and I still wasn't feeling the romantic vibes. It felt off. Not sure if that was intentional or not. If so, well done – if not, it made the romance just a bit 'meh' for me. It started to recover around 75% but even then I didn't fully ship the pairing. It could have been due to the plot itself. The plot is very isolating as far as other character interaction. 
Ultimately, In a Holidaze was a fun and quick read. I would recommend it to anyone who loves the holiday/winter season and unique romance. The characters are relatable and their family is wonderful to read about.
Overall rating: 3.5 
Plot: 4
Character Development: 3
Dialogue: 4
Writing: 3
Happy Reading, 
Ash