Amber Smith has made Something like Gravity a tough review for me to write. 
This is a standalone novel that follows the story of Chris, transgender and recovering from trauma, and Maia, who isn't sure how to move forward after her sister's death. 
Content Warnings:
There are a few CW's to consider before reading: Assault, death of a family member, gaslighting, etc…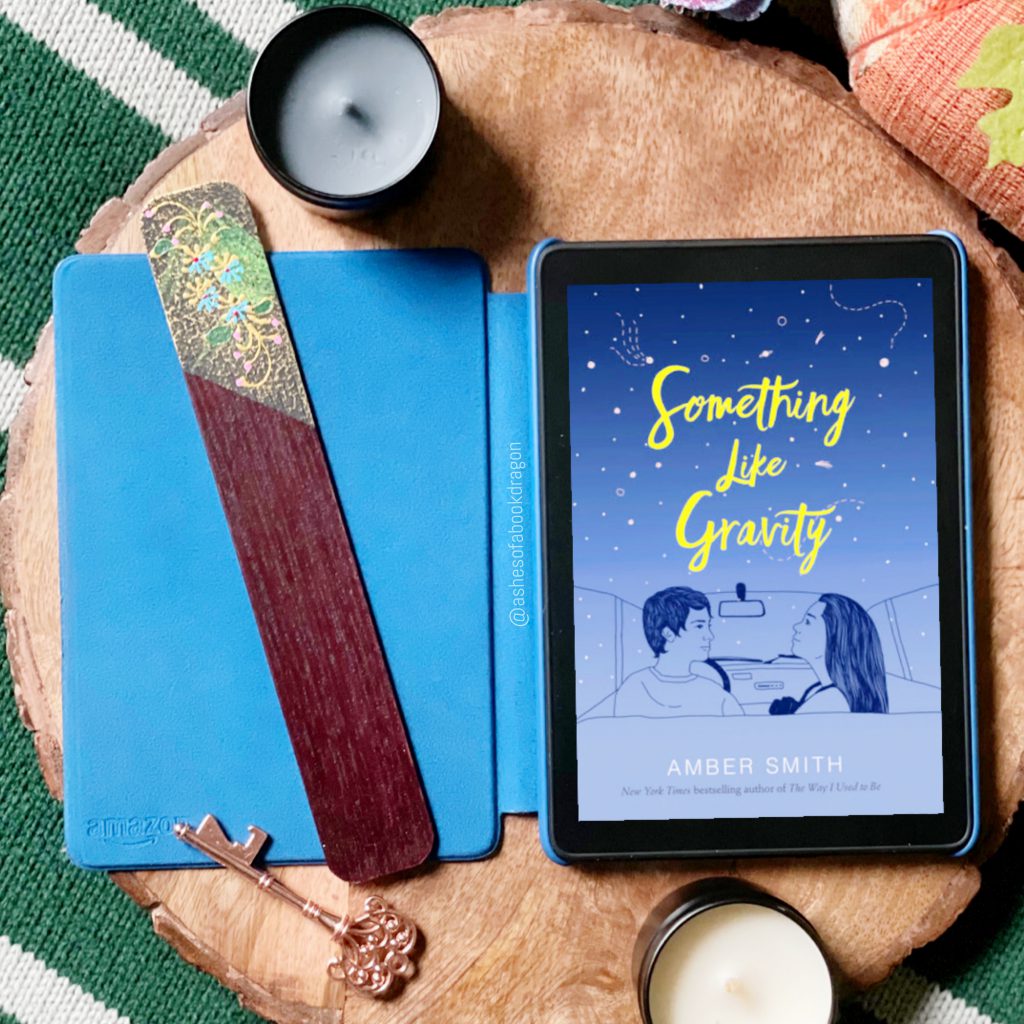 The Review
This book starts amazing and the characters are written beautifully. If I were doing a review of the first 30-40% of this book – we'd easily be around 4 stars. However, the more that Maia developed and was written, the more I was upset and the stars dropped for me. 
I do think Something like Gravity is well written. Yet, how the ending was concluded and handled didn't sit right with me. Items started to be upsetting around 60% of the book. Maia has no consequences for her actions. Her behavior is atrocious with her lying and gaslighting. I'm sure some won't see it this way but her continuous lying to Chris is appalling. Additionally, her reaction when she's found out is APPALLING. 
There is no 'wrong' way to process grief. That being said, there IS a wrong way to treat others. Lying to them about who you are as a whole and taking advantage of them via love is not okay. Grief or not. 
Chris is an amazing character. Written beautifully and I adore his internal reflections and his interactions with all the side characters. The growth he experiences in this book is wonderful. Chris is the reason I'm giving this book 2.5 stars. 
Overall rating: 2.5
Plot: 4
Character Development: 2
Dialogue: 3
Writing: 2
This novel is an emotional roller coaster and I was invested from beginning to end. Even though it took me a while to get through, due to the scenario. 
Huge thank you to Netgalley for providing me a copy of this book in exchange for an honest review.
Happy Reading, 
Ash