Helen Hoang has blown me away with The Heart Principle and it may be my favorite read of 2021.
Heart Principle is the third book in The Kiss Quotient Series
#1 The Kiss Quotient (Review)
2. The Bride Test – (Review)
3. The Heart Principle – You are here!
Before I get to the review, I want to emphasize how much more than romance these books are when reading. Helen Hoang has a way of crafting a novel that makes your emotions desperate for the characters. You feel everything with them and you root for them continuously.
The Heart Principle especially is a focus on the harshness of life. It addresses burnout, the importance of self care, and the intensity of caring for a family member.
CW: Dying family member, burnout, cancer, imposter syndrome, gaslighting, emotional manipulation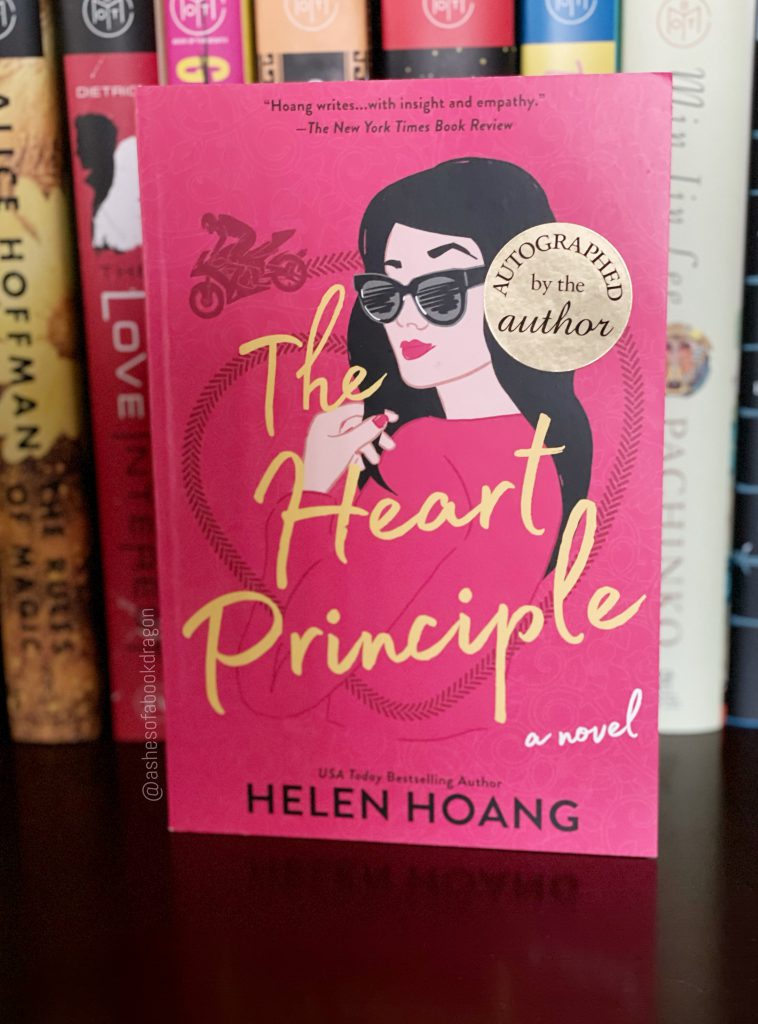 TO THE REVIEW
I fell in love with Quan. Anna is precious and wonderful but Quan jumps off the page. His ability to adapt, to read the situation, and to make sure everyone is comfortable – stole the show. We saw pieces of this in book 2, Bride Test, but to see him fully defined in this book was a revelation. His life is rife with obstacles and he's doing his best. I think I love how imperfectly perfect Helen's characters are, as it makes them so engaging.
Anna was a revelation of her own but in a different way. The first chapter of the book I was concerned for myself. I was relating to Anna so much that I suddenly wanted to google myself and my tendencies in order to find out more information on burnout and imposter syndrome. That connection dragged me into the book immediately. Anna's struggle was my struggle. You root for her because what she's experiencing is so applicable to, at this point, everyone. Additionally, her relationship with Quan is so special. They aren't perfect complements to each other but they COMMUNICATE so well, that they make things work.
The sheer amount of information included addressing mental well being is impressive and appreciated. How scenarios are presented and addressed helps clarify how much empathy individuals should be giving themselves. (Myself included)
The emotion in The Heart Principle is beyond strong and it feels therapeutic to read. However, reading the author's note at the end – I expect nothing less. Helen Hoang pulled a lot of this story from her personal experience. She embedded scenarios she has lived into this book so deeply and you can feel that emotion and realness in her writing.
Wrap Up
Overall, I recommend this to anyone that enjoys contemporary, deep dives into mental health, and romance. The romance portion of this book is a HEA but there are many side plots and not all are 'happy' by the time the novel wraps up. That's okay. I'm all for a good Happily Ever After but in this case, I'm happy Anna is okay. That's the most important part.
Overall rating: 5
Plot: 5
Character Development: 5
Dialogue: 5
Writing: 5
Happy Reading,
Ash~