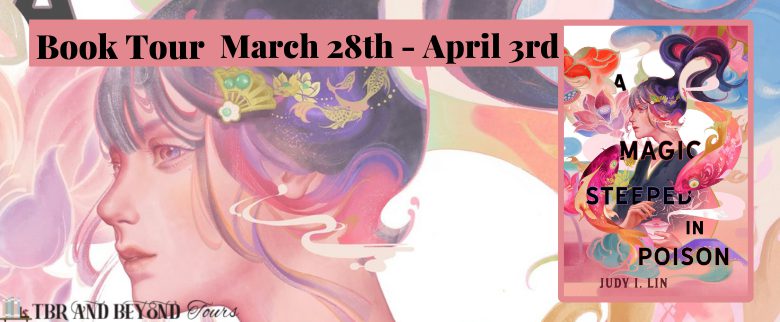 Judy I. Lin has written an amazing ride for this novel, A Magic Steeped in Poison.
I devoured this book quickly and was left wanting for more. I did break it up into two days so that I could sleep (the worst haha).
Finally, let's get to it! Quick book run down:
About the Book:
Title: A Magic Steeped in Poison
By: Judy I. Lin
Publishing Date: March 29, 2022 , Series: Yes – Duology – Book One – "The Book of Tea"
Genre: Young Adult Fantasy
Synopsis
Judy I. Lin's sweeping debut A Magic Steeped in Poison, first in a duology, is sure to enchant fans of Adrienne Young and Leigh Bardugo.
I used to look at my hands with pride. Now all I can think is, "These are the hands that buried my mother."
For Ning, the only thing worse than losing her mother is knowing that it's her own fault. She was the one who unknowingly brewed the poison tea that killed her—the poison tea that now threatens to also take her sister, Shu.
When Ning hears of a competition to find the kingdom's greatest shennong-shi—masters of the ancient and magical art of tea-making—she travels to the imperial city to compete. The winner will receive a favor from the princess, which may be Ning's only chance to save her sister's life.
But between the backstabbing competitors, bloody court politics, and a mysterious (and handsome) boy with a shocking secret, Ning might actually be the one in more danger.
Book Links: Goodreads | Amazon | Barnes & Noble |Book Depository | Indigo | IndieBound
*I received a copy of this book from the author in exchange for an honest review. All thoughts and opinions expressed here are my own."
Just give me a reason….
The Tea
No literally, this book spills the tea, makes the tea, poisons the tea, cures the tea, and all of the other things you can think of right now. (Haha) I kid but also not really, we learn a lot about traditional tea making and pouring in this book with a background of magic weaved into it. It's a unique plot that is engaging and fun!
Political Intrigue
We all have read enough royalty books as this point to know that it's not all it's cracked up to be. Thankfully Ning is not a princess, but she is full body thrown into the rough road political climate of her country. Twists and turns abound and it keeps the readers eyes glued from beginning to end.
Magic Tea, Magic See
Ethereal magic is what the doctor ordered here. Not as direct as others we've read in other books. This is driven by intent and grace. There is no set way for the magic to be performed for a Shennog-shi. In fact, we see different ways throughout the series that this magic can be harnessed. Remember, there's always a price though. Additionally, you may see more than what you bargained for….
Pacing
The plot hits like the ocean. We have little waves that keep us engaged with HUGE waves knocking us over with twist moments and panic. Maybe that was just me, but all the same I had panic moments. It was hard to put this novel down and Judy I. Lin has crafted an amazing word.
Relationships
Is there romance, always. However, this novel focuses more on the relationships of family, friendship, and allies. All of which add to that special 'intrigue' seasoning on the royalty salad. (I may be hungry) Additionally, I love that nothing was over played. All the relationship building is very natural and grows with the plot. We evolve with our protagonist Ning.
In conclusion, I do have a minor word of caution. HOLY CLIFFHANGER BATMAN. The book does end on a cliff hanger BUT, the second book is out in August – so we do not have long to wait. (*cues happy dance*)
Overall rating: 4.25
Plot: 4.0
Character Development: 4.0
Dialogue: 4.5
Writing: 3.5
Shout out to TBR and Bedyon Tours for including me in this Book Tour! Here is the Schedule to check out other posts and views.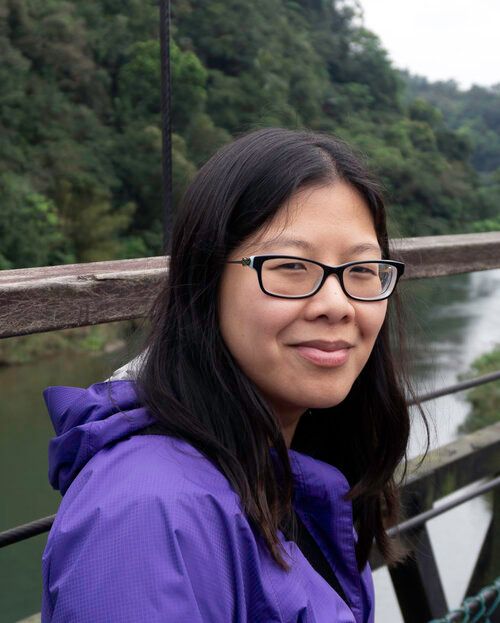 About the Author:
Judy I. Lin was born in Taiwan and immigrated to Canada with her family at a young age. She grew up with her nose in a book and loved to escape to imaginary worlds. She now works as an occupational therapist, and still spends her nights dreaming up imaginary worlds of her own. She lives on the Canadian prairies with her husband and daughter. A Magic Steeped in Poison is her debut novel.
Author Links:
Website: https://judyilin.com/
Twitter: https://twitter.com/judyilin
Instagram: https://www.instagram.com/judyilinauthor/
Goodreads: https://www.goodreads.com/author/show/19661255.Judy_I_Lin
Happy Reading!
Ash~