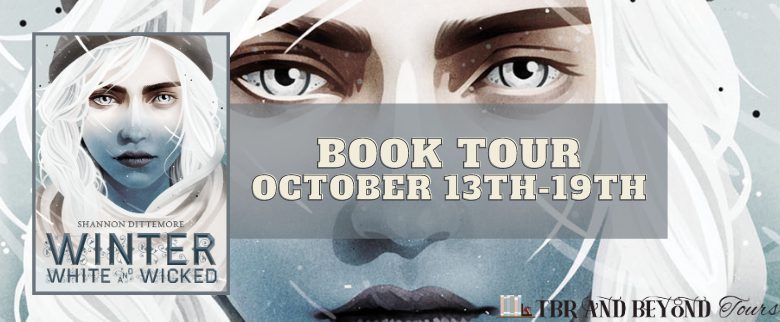 My goodness gracious I needed this type of book and Shannon Dittemore delivered with Winter, White and Wicked.
First, let me say CONGRATULATIONS to your book birthday Winter, White and Wicked! You are now out in the world and ready for consumption. 
I am so honored to be part of the TBR and Beyond Tour for this novel but remember I'm only one stop! There are other blogs to see and the tour schedule can be found here, for all your insight needs. 🙂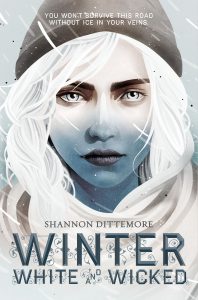 Synopsis:
Mad Max: Fury Road meets Frozen in this striking YA fantasy about a rig driver's journey to save her friend
Twice-orphaned Sylvi has chipped out a niche for herself on Layce, an island cursed by eternal winter.
Alone in her truck, she takes comfort in two things: the solitude of the roads and the favor of Winter, an icy spirit who has protected her since she was a child.
Sylvi likes the road, where no one asks who her parents were or what she thinks of the rebels in the north.
But when her best friend, Lenore, runs off with the rebels, Sylvi must make a haul too late in the season for a smuggler she wouldn't normally work with, the infamous Mars Dresden. Alongside his team—Hyla, a giant warrior woman and Kyn, a boy with skin like stone—Sylvi will do whatever it takes to save her friend.
But when the time comes, she'll have to choose: safety, anonymity, and the favor of Winter—or the future of the island that she calls home.
Review Time!
First of all, I love the premise of this story. The whole trucker/dystopian vibe is not something usually done and it was just amazing here. Not only that, but the world building for the history of this island was unique. The author built a gritty but magical world, that wasn't forgiving and full of people that learned to survive.
Second, THE CHARACTERS. Oh my goodness, we know I love good side characters and we are bursting at the seams here! The main character is also fantastic, shout out to Sylvi, but I'm team Kyn. Also, let's take a moment to appreciate Hyla, as she's the real MVP of this book. As you know, that's my opinion, but feel free to read the book and argue with me. #FightMe
I do have a favorite quote from the book and will share it with you all.
"Yesterday does matter.' The thought is a dangerous one, the words mutinous on my tongue. "Understanding what happened, it's how we're going to save tomorrow." (Heavy but so good)
Lastly, the writing on this one was gripping. The reader is in it for the long haul (PUN INTENDED), and kept chugging along with every action packed moment. I would recommend this to anyone that is feeling daring, adventurous, or just the need for speed and action.
I will say based on that ending, I hope we have a book two in the works. If it ends there I will be…forever guessing.
Overall Summary:
Overall Rating: 4 Stars
Plot: 4 Stars
Character Development: 4 Stars
Dialogue: 4 Stars
Writing: 4 Stars
HAPPY READING~~
Ash <3

Note: ~I voluntarily reviewed a complimentary copy of this book. This does not affect my opinion of the book or the content of my review.~ 
If you enjoyed my review and are interested in checking out the book, it can be found for purchase in the links below!
Amazon , Barnes and Noble , Book Depository , Indigo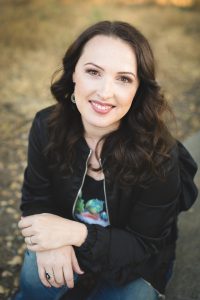 About the Author:
Shannon Dittemore is a young adult author, conference speaker, and mentor. Her books include the Angel Eyes novels (Thomas Nelson Fiction) and the forthcoming Winter, White and Wicked, to be published by Abrams Books in the fall of 2020. Since 2013, Shannon has taught mentoring tracks at a local school where she provides junior high and high school students with an introduction to writing and the publishing industry. She writes weekly for Go Teen Writers, a blog recognized by Writer's Digest three years running as a "101 Best Websites for Writers" selection. Shannon's stories often feature strong female leads grappling with fear and faith as they venture into the wilds of the unknown. In many ways, she's writing her own life story.
Author Links:
Website | Twitter | Instagram | Goodreads | Facebook